pictures from TIBET AND LHASA FROM CA.1947 - from the time when Rampa had just left Tibet and did the journey to the west - immediately before the body-change

more info and some pictures from another Tibetan source from that timeperiode | born_in_tibet_trungpa1.pdf | bornintibet part2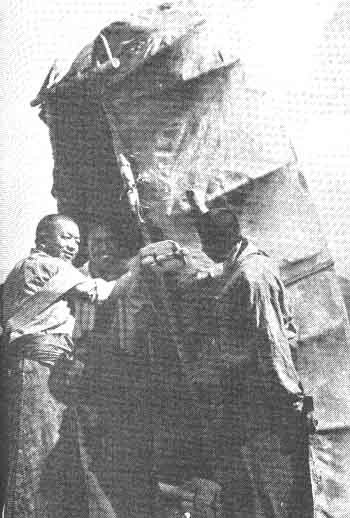 boat made of skin from yak - the ferrymen who Rampa watched as a young boy when he was sick of the life in the monastery
båt av yakoksehud som fergemennene lett kan løfte - det var disse som unge Lobsang drømte om i tider da han var lei det harde klosterlivet.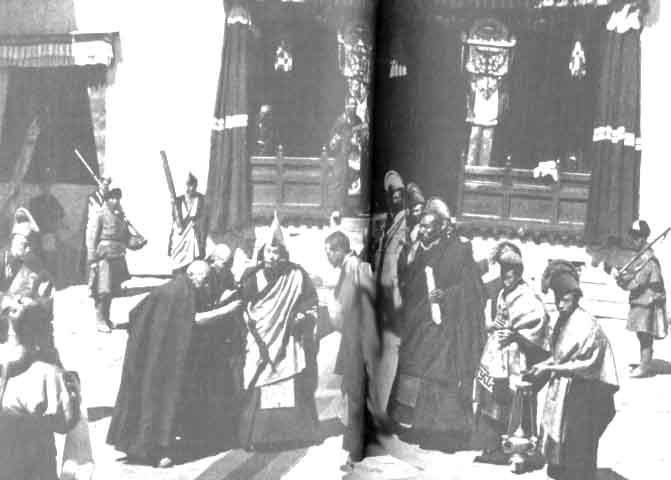 The 13th DALEI LAMA and his close men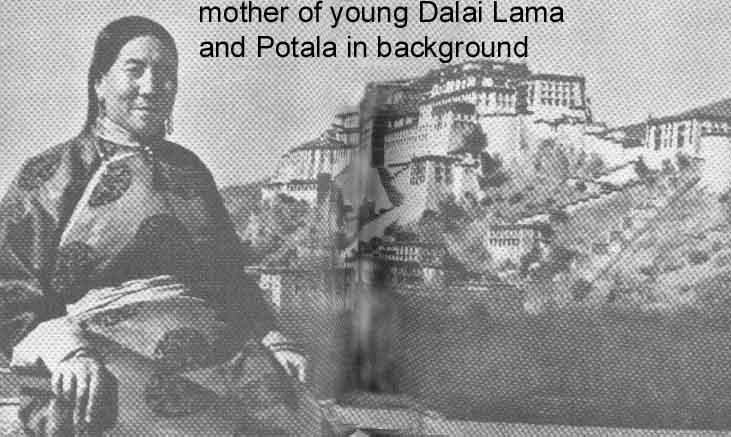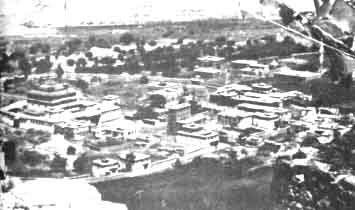 RINGWALL AROUND PARKHOR
ringmuren rundt PARKHOR - LHASA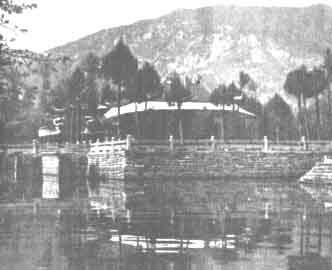 SMÅ HUS I DALEI LAMAS SOMMERHAGE
small houses in the summergarden of Dalei Lama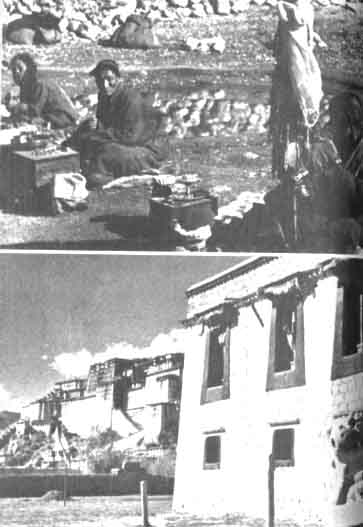 tiggerpilegrimmer med sine bedemøller på Linghkor som er Lhasas hovedgate
nederste bildet - huset til DALEI LAMAS foreldre og POTALA i bakgrunnen.
beggar-pilegrims on Linghkor - mainstreet of Lhasa.
house of parents of the young Dalei Lama and Potala in the background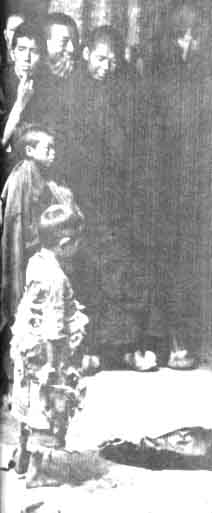 unge gutter som venter på å slippe inn i tempelet i Lhasa
young boys waiting for entry in the tempel in Lhasa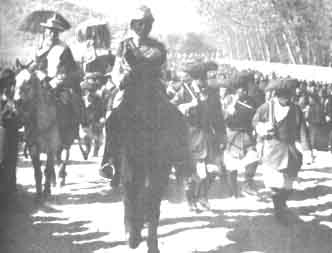 på vei til Norbulinga - regjering og tjenere til Dalei Lamas sommer-residens
on the way to Norbulinga- government and servants of Dalei Lama - to the summerplace Norbulinga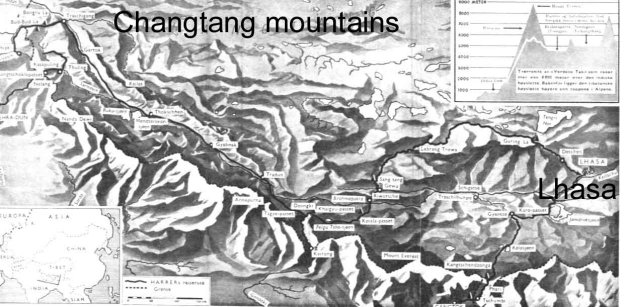 bildekart over CHANGTANGFJELLENE - hvor unge Rampa fikk se YETIER og senere også en delvis islagt oldtidsby mellom som var isolert og skjult i det evige tåketeppe av lokale vulkanske varmekilder i mer enn 7000 meters høyde
all the pictures above from the book SIEBEN JAHRE IN TIBET of Heinrich Harrer
---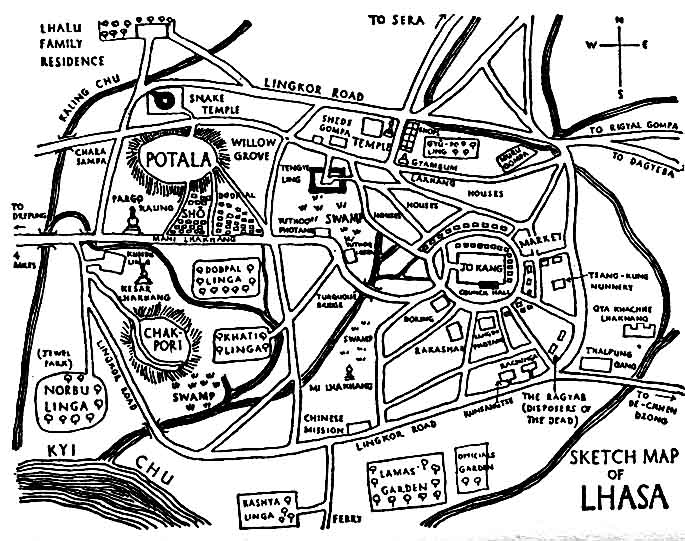 from Rampa-book THE THIRD EYE
---
these below are from another source - and from ca 1924- from the time LOBSANG were trained here: